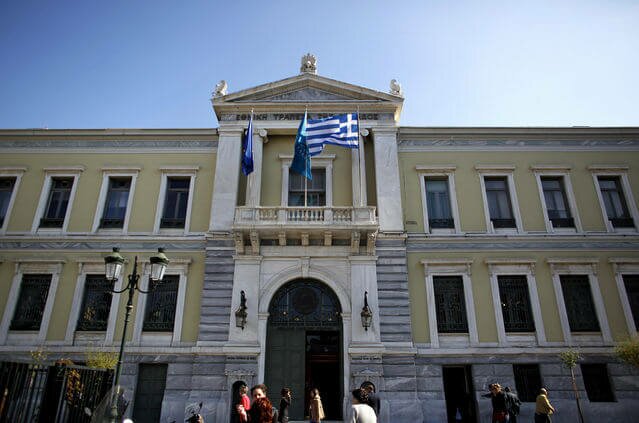 Dallas, Texas 06/23/2015 (Financialstrend) – National Bank of Greece (ADR) (NYSE:NBG) is finding its way back to the top, on reports that Greece has tabled a proposal as it moves closer to unlock emergency funds. There is hope that a breakthrough in the stalled talks could be in sight, even though expectations remain low. Greece stance on pension funds has derailed talks for months, much to the concern that the country may run out of cash on failure to reach an agreement.
Billions Of Euros Lost On Pull Backs
The country is now believed to have tabled a new pension savings and revenue scheme worth 0.4% of its GDP and 1% for next year.  A deal between Greece and the European Union is needed more than ever as National Bank of Greece (ADR) (NYSE:NBG) and other banks continue to face the full effects of the stalemate. A lot of money has been pulled out of the country with estimates standing at forty four billion euros.
Panic has hit Greece's financial sector on fear that the country may default on paying the 1.6 billion euros debt it owes the IMF. Such a move could trigger the country's exit from the block. However, the country's minister of economy is remaining confident that they will meet the deadline in terms of paying the debt.
National Bank of Greece Is a Sell
CNBC's Mad Money host does not understand why people are buying National Bank of Greece (ADR) (NYSE:NBG) as the bank needs to raise a lot of cash urgently, to stay afloat.
TheStreet research firm currently rates National Bank of Greece (ADR) (NYSE:NBG) as a 'sell' on the ongoing uncertainty in Greece. Feeble growth on earnings per share according to the firm's analysts is still a point of concern, which could thwart investor's ability to achieve positive results.
A disappointing return on equity as well as poor profit margins also justifies the stock's rating as a sell. National Bank of Greece (ADR) (NYSE:NBG)'s net income has been deteriorating in the recent quarters much to investors' concern, over the stock's prospects as a long term investment. The bank is also struggling with weak operating cash flow.
*Past performance is not a predictor of future results. All investing involves risk of loss and individual investments may vary. The examples provided may not be representative of typical results. Your capital is at risk when you invest – you can lose some or all of your money. Never risk more than you can afford to lose.By submitting your information you agree to the terms of our Privacy Policy • Cancel Newsletter Any Time.This is a FREE service from Finacials Trend. Signing up for our FREE daily e-letter also entitles you to receive this report. We will NOT share your email address with anyone.